Irish innovation, particularly in the areas of technology, high-tech construction and agribusiness is in high demand across the Nordic region, according to Enterprise Ireland.
This has contributed to the state agency's client exports to the region reaching a record high of €1.24 billion last year, up 31 per cent on 2020, it said on a recent trade mission to Denmark.
One such exporter is Leonard Engineering, a Monaghan-based structural steel manufacturer.
"We are very hungry for business, back in the recession, it really was very tough for us, there was practically no work in Ireland," Jason Leonard, director of the company, told the Business Post.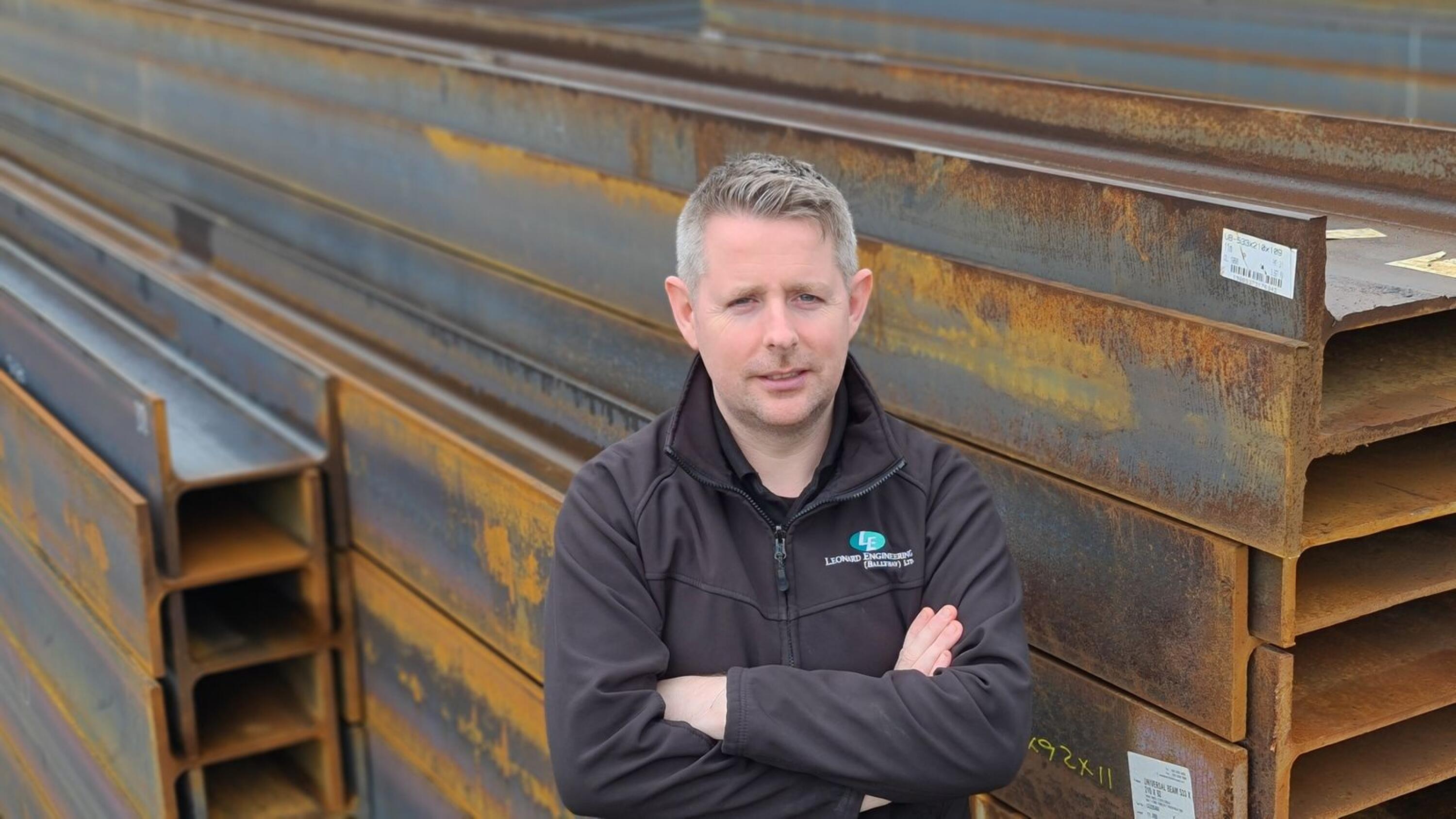 "It was very hard, since then we have been hungry, we would rather be busy than try to make a fast buck on the next project, and that has worked for us so far."
The company has been exporting to the Nordic region since 2017. Sweden has been its main export market, but the group recently started working in Denmark on data centre and pharma projects.
The business is one of 560 Enterprise Ireland client companies currently exporting to the Nordics, 328 of which are exporting to Denmark.
Leonard Engineering will have turnover of around €40 million this year from all its markets, up from €36 million in 2021. The increase is in part because of the rising cost of materials, Leonard said.
His advice to Irish companies looking at potentially entering the Nordics is simple.
"Investigate the market. It does seem daunting at first, we have been over in Sweden since 2017, it was daunting at the start, we had to take a leap of faith, but we were going with a good client of ours that we trusted," he said.
"It is [also] expensive to manage projects remotely, you have to have the right staff on site, so you need to put the investment in to make it all worthwhile. If you let down one client, that's it."
Lightning projection systems
There are currently over 50 Irish companies working on data centre projects across the Nordics, according to Enterprise Ireland, including Dublin-based LPI Group.
The company, which was founded by Paudi Reidy, delivers lightning protection systems, earthing systems and surge protection devices.
Turnover at the LPI Group will be around €16 million this year. It also has two sister companies, and between the three, turnover will be just under €40 million in 2022.
The company recently opened an office in Gävle, Sweden, and hopes to use increasing numbers of local staff in the markets it operates.
"Traditionally, we have brought out staff because the work we do is specialised, we don't subcontract any work," Reidy told the Business Post.
"Our vision is to hire local, that's the way we want to go about our business. There will be a transition period to that as we grow. We feel our company can only prosper in these countries when we have local people employed who know the local working culture."
The company expects to grow further in the Nordic region, where the climate is suited to data centres, Reidy said.
With all the concerns about their environmental impact, there is an onus on companies such as LPI Group to educate people on the purpose of data centres, he added.
"Data centres are in our lives now. It is critical infrastructure, which sped up during Covid, that's the realisation people have to get. I know there is a lot of populism, but they also create a lot of employment, not just in the data centre, but the eco-system that goes around it."
As well as helping with the construction of data centres, Reidy expects growth opportunities in the area of battery storage plants.
He said that there is a need to engage with agencies and industry bodies when moving into the Nordic region as there are differences in how the business sectors operate.
"You need to find about the cultural values of these countries, you can't think that what you do in Ireland [will work], you have to adapt your services based on the local standards," he said.
"In this country here there are collective agreements, unions, you have to abide by the working hours, Enterprise Ireland provide good help. In Denmark we joined an Ibec-type body, they represent us and communicate to us what the working hours should be."
Ocean data collection
The Nordic region is not just offering potential for specialist construction companies operating in the manufacturing of data centres. Louth-based XOcean, an ocean data collection company, is operating in the region providing site investigation surveys to Ørsted, Denmark.
"We have scaled the company quite strongly over the last few years. We have operated everywhere from the Arctic, throughout North America to the Caribbean, all around Europe, into South-East Asia and Asia Pacific," James Ivers, chief executive of XOcean, told the Business Post.
"What we see in the Nordics is really strong growth in our core market, which is off-shore wind, that is a market which is growing at enormous rates around the globe. Clearly the Nordics is one of those regions, we have been active in supporting a number of our customers in the region on both developing new off-shore wind farms, but also supporting those wind farms that are already in operation by [providing] operations and maintenance data collection for them."
The Nordic region is currently a "relatively small part" of XOcean's business, according to Ivers, however, he views the area as an opportunity for further growth.
As well as infrastructure such as data centres and wind farms, the Nordics is also a key market for Irish exports of agricultural machinery and technology, according to Enterprise Ireland.
Denmark recently welcomed the return of Agromek, northern Europe's largest agricultural fair, which is held every two years.
Eight Irish companies attended the event with the support of Enterprise Ireland, including Easyfix, Dromone Engineering, Quality Tractor Parts, Wakely Engineering, Mastek, Cashels Engineering, Major Equipment, McHale Engineering.
Speaking to the Business Post at the event, Paul Quinn, managing director of Mastek, and agri-machinery group, said the fair provided an opportunity to reach a wide range of potential customers.
"On the first day, a farmer from Slovenia came to see our product. We did a deal for three products, he already had the homework done, that wouldn't happen if I wasn't here."
The company, which manufactures retrofit slurry dribble bars that, it says, greatly decrease farmers' carbon footprint, expects to grow its exports all over Europe in the coming years, Quinn said.
https://lpigroup.com/wp-content/uploads/2022/12/Untitled-design-27.png
1200
1200
Lynn
https://lpigroup.com/wp-content/uploads/2020/11/logo-1.png
Lynn
2022-12-13 15:07:34
2022-12-13 15:27:20
'Investigate the market. It seems daunting at first' – firms' advice on exporting to Nordics